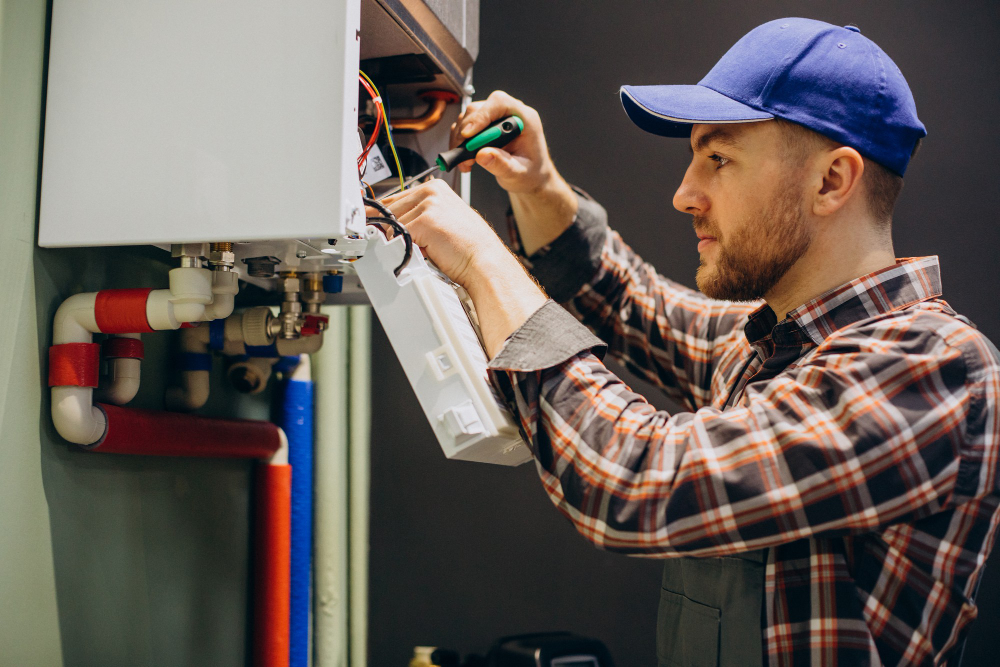 AusGas is the leading choice for people seeking affordable and reliable gas heater servicing and repairs in Albion Park. We are dedicated to providing the highest standards of service, professionalism, and workmanship. Our highly experienced gas plumbers and gas fitters can cater to all your gas heater repair and servicing needs. When it comes to installation, maintenance, and repairs of flued and unflued gas heaters, you can blindly trust our team.
Professional Gas Heater Repair Service in Albion Park
At AusGas, our team has the knowledge, experience, equipment, skills, and expertise required to repair gas heater systems of all major brands. We have decades of hands-on experience in helping people with their gas heating needs. With a team of fully trained and licensed gas plumbers and gas fitters, we have rich expertise in handling gas heater repair jobs of all types and complexities. We are fully equipped to repair all types of gas heaters.
When it comes to gas heater servicing and repairs in Albion Park, you can blindly trust our team. Whether your gas heater is not working properly or it is completely out of order, we are here to help. Our team uses the latest equipment and tools to diagnose and resolve the issues in no time. We are well equipped to diagnose and resolve even the most complex gas heater problems with ease. If your gas heater is not working as desired, call our experts immediately. They will carry out a detailed inspection to identify the root problem and repair your gas heater as quickly as possible.
Reliable and Hassle-Free Gas Heater Servicing in Albion Park
Your gas heater should be regularly serviced to make sure it operates efficiently and safely. Regular servicing at pre-planned intervals can help you prevent potentially risky situations and major problems that could develop over time. You should get your gas heater unit serviced at least once a year so that it continues to work with maximum efficiency.
We are the most reliable gas heater servicing specialists you can find. Once you call our experts, you can rest assured of receiving the best gas heater servicing and repairs in Albion Park. Our fully trained and licensed gas plumbers and gas fitters have rich expertise in all aspects of gas heater servicing. The gas heater service includes a thorough checking and testing of all its major components including the heat exchanger, burner, gas pressure, fan, thermostat, carbon monoxide, and flue. We use modern tools and the right methods to get the job done to the highest standard.
You can have peace of mind knowing that all our gas fitters and gas plumbers are fully qualified, trustworthy, and reliable. We keep up to date with the latest technologies and adhere to strict safety standards. No job is too big or too small for us! We have a comprehensive range of spare parts and offer an industry-leading warranty on all completed work.
Why Choose Us?
Friendly and professional service
Highly experienced and licensed gas plumbers and gas fitters
We use advanced tools and technology
Competitive pricing
Free, no-obligation quote
Parts and labour guarantee
Same/Next day appointment available
Fixed diagnostic and repair charges, no hidden cost
To get a FREE, no-obligation quote, contact us today.