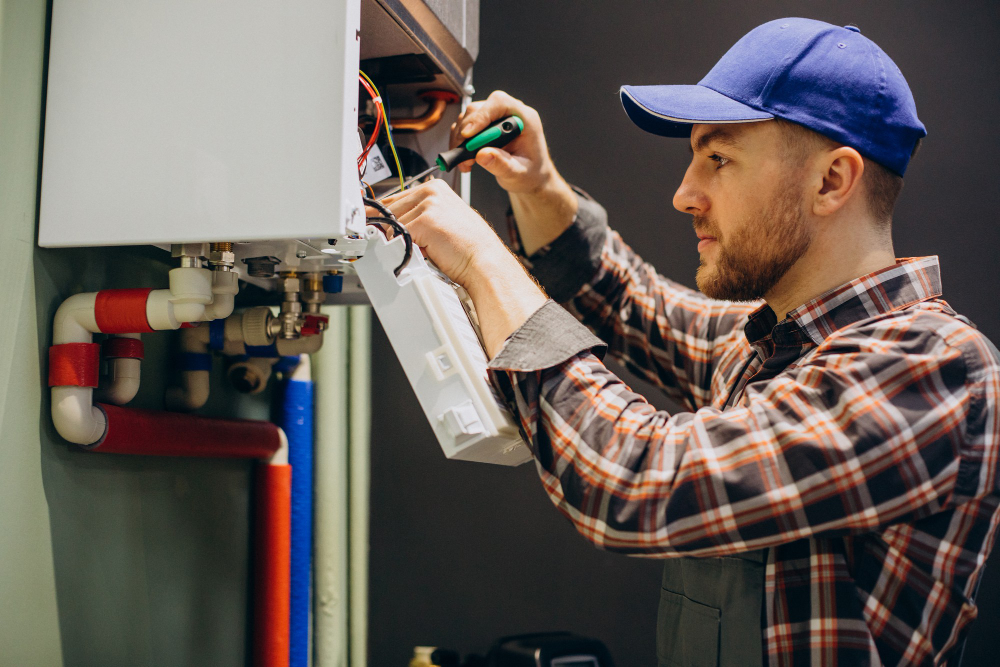 To ensure proper operation and protection, gas heater servicing and repairs and home gas appliance maintenance should be scheduled regularly across your Port Kembla locality. Right and timely gas heater and hot water service keeps your family safe and saves you money by avoiding regular gas heater and hot water replacement needs.
If your gas heater is not working properly, it could end up costing you more money in the long run, break down suddenly, or even put your health in jeopardy. Gas heating repair and operation can only be performed by qualified and skilled professionals.
Get Gas Heater Servicing and Repairs From the Best  
For several years, we have been serving private and commercial properties across Port Kembla with integrity. Our trained, highly skilled technicians can service and repair all types and brands of gas heating systems, and we have access to a wide inventory of spare parts for easy replacement with lucrative warranties. We repair a variety of heaters regularly, including gas wall heaters, ducted gas heating systems, gas underfloor heating, space heaters, hot water systems, and hydronic heating to list a few.
If a gas heater breaks down, it must be repaired and serviced as soon as possible. It must be inspected every one or two years, depending on the manufacturer's instructions. It is more or less similar to every other brand of portable gas heaters and water heaters.
Expert in All Forms of Gas Heater Related Issue
Some of the most basic portable gas heater servicing and repair procedures that we follow are as follows:
Carbon monoxide testing (safety issue)
Check to see if the filters are clean.
Make sure that the gas pressure is set correctly. Make sure that the flame sensors are properly cleaned.
Unclog and clean the burners on your gas heater (if required)
Replace the thermocouple as well as the pilot injector, which should be serviced, cleaned, or replaced (if needed)
Check for any damage or leaks in the heat exchanger (carbon monoxide safety issue)
Inspect and track the gas heater's fan motor (replace capacitor if needed)
Provide a complete status report on the gas heater repair.
Additionally, our gas heater servicing and repairs service involves, among other things, cleaning of filters, cleaning of flues on flued heater models, cleaning of the burner, and checking pressure, as required by the model.
We Provide Excellent Workmanship at a Cost-effective Rate
AusGas specialises in the operation, maintenance, and installation of gas appliances, and offers a complete end-to-end service that involves assisting customers in choosing the right heating system for their homes.
We provide expert advice, timely and dependable services, and workmanship guarantees on every job. AusGas is still available to service or repair your gas appliance, build a gas fireplace, or install a new heating system in your house.
Call us or visit our showroom or service center to talk with an expert.