AusGas is a trusted name for gas heater servicing and repairs in Shellharbour. The gas heater must be serviced at regular intervals to make sure it runs with maximum efficiency all year round. Over the course of time, a lot of things can go wrong with your gas heater. Our highly skilled gas fitters and gas plumbers are well equipped to cater to all your gas heater repair and servicing needs.
Prompt and Reliable Gas Heater Repair Service in Shellharbour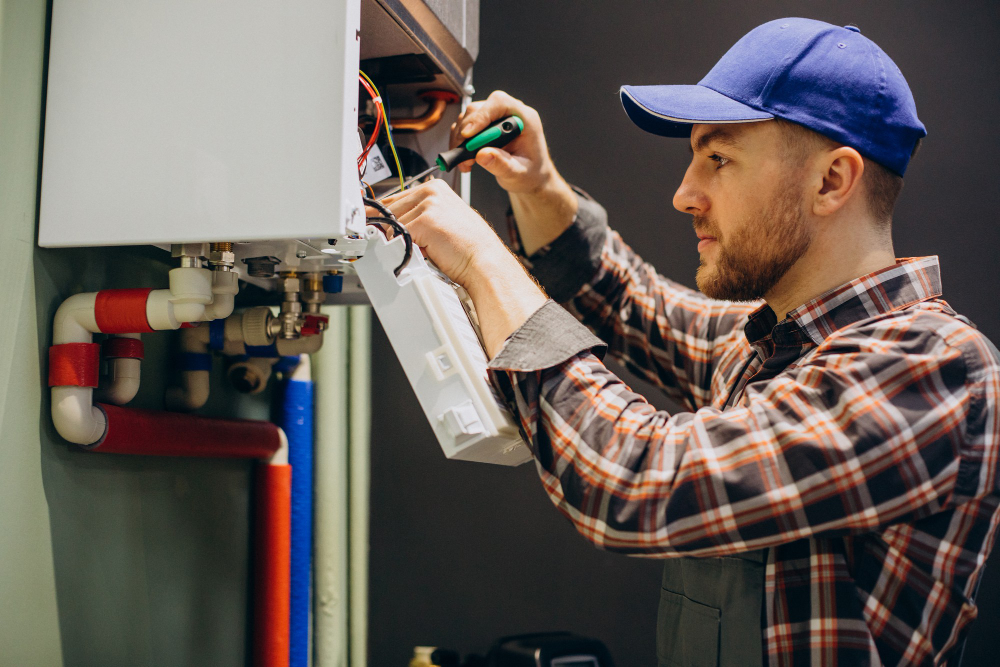 We have rich expertise in handling gas heater repair jobs of all types and complexities. No matter what your gas heater repair needs are, we have got you covered. Our team uses the latest tools and equipment to diagnose and resolve the issues in no time. We carry out detailed inspections to locate the source of the problem before providing our clients with long-lasting repair solutions.
If your gas heater is completely out of order or not working properly, call our experts right away. We will visit your place, diagnose the issue and repair your gas heater as quickly as possible.
Cost-Effective and Hassle-Free Gas Heater Servicing in Shellharbour
We recommend that you should service your gas heater at least once a year. A well-maintained gas heater stands the test of time. Regular maintenance helps you avoid major issues that could develop later. At AusGas, we have rich expertise in all aspects of gas heater servicing. With a real focus on client satisfaction, we provide highly effective and reliable gas heater servicing at affordable prices.
When it comes to gas heater servicing and repairs in Shellharbour, don't look beyond AusGas. We have the knowledge, skills, experience, and expertise required to get the job done to the highest standard. Our gas heater servicing experts pay special attention to every minute detail. The gas heater service includes a thorough checking and testing of all its major components including the heat exchanger, burner, gas pressure, fan, thermostat, carbon monoxide, and flue. We are ready to do everything possible to make sure your gas heater runs with maximum efficiency.
Your Trusted Gas Heater Servicing and Repair Experts
No job is too big or too small for us! Over the years, we have provided our clients with hassle-free and cost-effective gas heater servicing and repairs in Shellharbour. Our team is dedicated to delivering the highest standards of service, professionalism, and workmanship. We keep up to date with the latest technologies and use modern tools and the right techniques to get the job done right the first time.
To get a FREE, no-obligation quote, contact us today.