Portable Gas Heater Servicing Repairs Wollongong Please Call 0412189238
Rinnai, Everdure, Paloma Portable Gas Heater Repairs and Servicing In Illawarra For 30 Years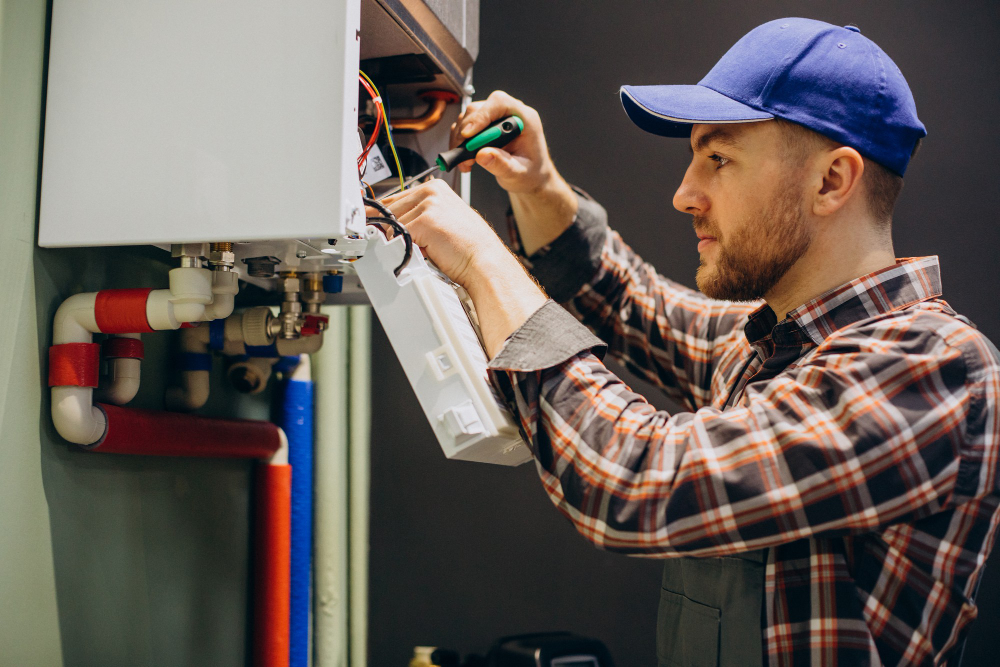 Gas heater repair and home gas appliance maintenance should be scheduled on a regular basis to ensure proper operation and safety. Gas heater servicing and repairs are performed correctly and on time keeps your family safe and helps you save money by preventing frequent gas heaters and hot water replacement.
If your gas heater is not working properly, it could cost you more money in the long run, malfunction unexpectedly, or even endanger your health. Only trained, skilled professionals should perform gas heating maintenance and service.
Highly Experienced and Qualified Gas Heater Servicing and Repairs
We have been serving Wollongong's private and commercial properties for many years now. All kinds and brands of gas heating systems can be serviced and repaired by our experienced, highly qualified technicians, with access to a large inventory of spare parts for quick replacement with warranties. Gas wall heaters, ducted gas heating systems, gas underfloor heating, space heaters, hot water systems, and hydronic heating are a few of the heaters that we have been repairing on a daily basis.
If a gas heater stops working properly, it needs to be repaired and serviced immediately. Depending on the manufacturer's instructions, it should be performed every one or two years. The same can be said for all brands of portable gas heaters and hot water heaters.
We Handle All Kinds of Issues Related to Your Gas Heater
The following are some of the most common portable gas heater servicing and repairs procedures that we follow:
Testing for carbon monoxide (safety issue)
Make sure the filters are clean.
Check gas pressure setting
Clean flame sensors
Clean gas heater burners and unclog them (if required)
Replace the thermocouple and service, clean, or replace the pilot injector (if needed)
Examine the heat exchanger for any damage or leaks (carbon monoxide safety issue)
Inspect and monitor the fan motor on the gas heater (replace capacitor if needed)
Report on the completion of the gas heater repair
In addition to that, our servicing all includes cleaning of filters, cleaning of flues on flued heater models, cleaning of the burner, and checking pressure, among other procedures, as specified by the particular model.
We Provide Complete Solution From Repairing, Installation to End-to-end Services
AusGas specialises in the operation, repair, and installation of gas appliances, as well as providing a full end-to-end service that includes assisting consumers in selecting the best heating system for their homes.
On every job, we provide expert guidance, prompt and dependable service, and workmanship guarantees. If you need gas heater servicing and repairs across Wollongong or need a gas fireplace built, or a new heating system installed in your home, Aus Gas is always here to help.
To speak with an expert, give us a call or come to our showroom and service centre in Thirlmere.