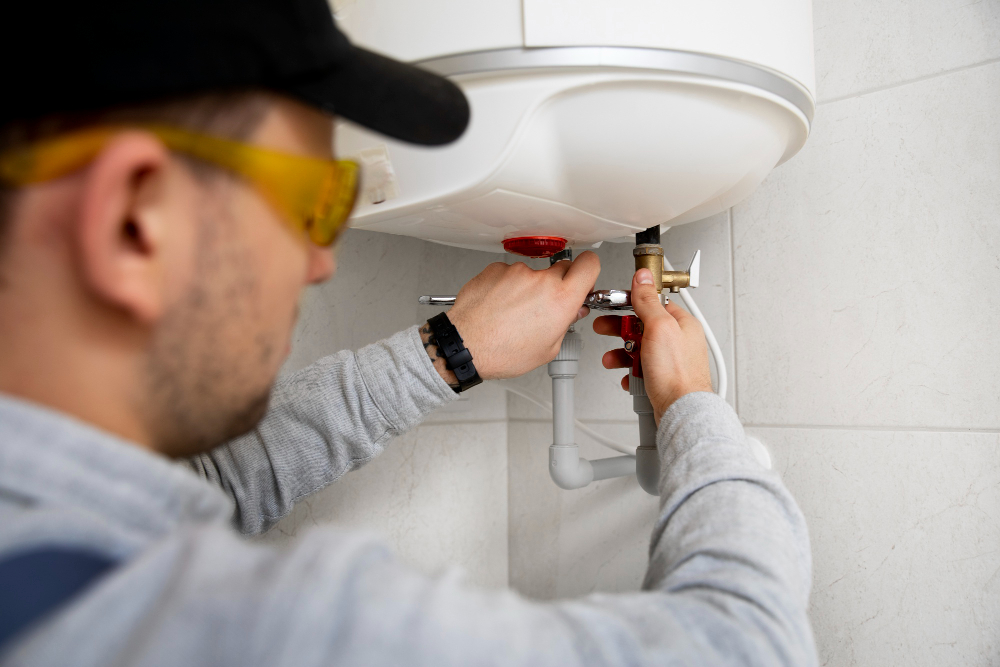 AusGas has the finest plumbing technicians in Dapto. From gas hot water repairs to solar and electric solutions, can be easily solved by us. Our certified and qualified plumbers are available at your need for all types of emergency plumbing and gas fitting solutions across Dapto and the surrounding suburbs. If your hot water system is broken or needs to be replaced, give us a call.
We deliver plumbing services within 1 hour of contact*
We have qualified local technicians who can provide a fast and efficient solution
Fixed pricing
Flexible scheduling
Standard warranty
Active Emergency Gas Hot Water Repairs Available in Dapto 
We have been the first preference when it comes to competent gas hot water repairs in Dapto for many years, due to our expertise and high-quality services. You can depend on us fully for any kinds of urgent same-day service as well as long-term fixes for any plumbing and gas fitting issues.
We fix any kind of gas heater, old or modern. Our highly trained hot water technicians ensure that all warranties are upheld and that you have nothing to worry about. So, if your pilot light has gone out and water is leaking from an electric storage tank, give us a call right away and we will come out and fix it.
Get Effective Gas Hot Water Repairs at Convenient Hours
Aus Gas provides premium plumbing solutions with fast and dependable service at no extra cost after hours. AusGas is available 24 hours a day, 7 days a week to supply your hot water system.
Our technicians are both fully licensed and certified to handle the most up-to-date gas hot water fault-finding methods. With our same-day hot water fixes, we will get to the bottom of every emergency plumbing situation and get it back on track as soon as possible. If you need gas hot water repairs or long-term solutions, please feel free to contact us!
Diverse Gas Fitting Problems One Specialist
Our gas hot water repair services include, but are not limited to:
Fixing hot water thermostats
Repairing heating elements
Detecting and fixing hot water leaks
Repair or replacement of a hot water valve
Solutions for no hot water or insufficient hot water
Gas fitting
Electrical repair work, including circuit breakers and fuses
Draining storage tanks
Installation of hot water heaters
We Provide Complete Gas Fitting Solutions at a Cost-effective Rate
Aus Gas identifies the particular problem and offers suitable solutions for it. We reach within an hour of contact to provide guaranteed same-day service to resolve your problems. Our qualified technicians can repair storage tank leaks, damaged pipes, and broken thermostats without breaking a sweat.
We service and repair water heaters brands such as Westinghouse, Bosch, Everdure, Rheem, Rinnai, and Smeg on a regular basis. Only a licensed plumber must handle any issues with your hot water system. Our team at AusGas is fully trained and insured.
If you have any questions, please do not hesitate to contact us. We are always eager to help. If you are struggling with gas hot water repairs issues across Dapto call us now to get your free quotes!