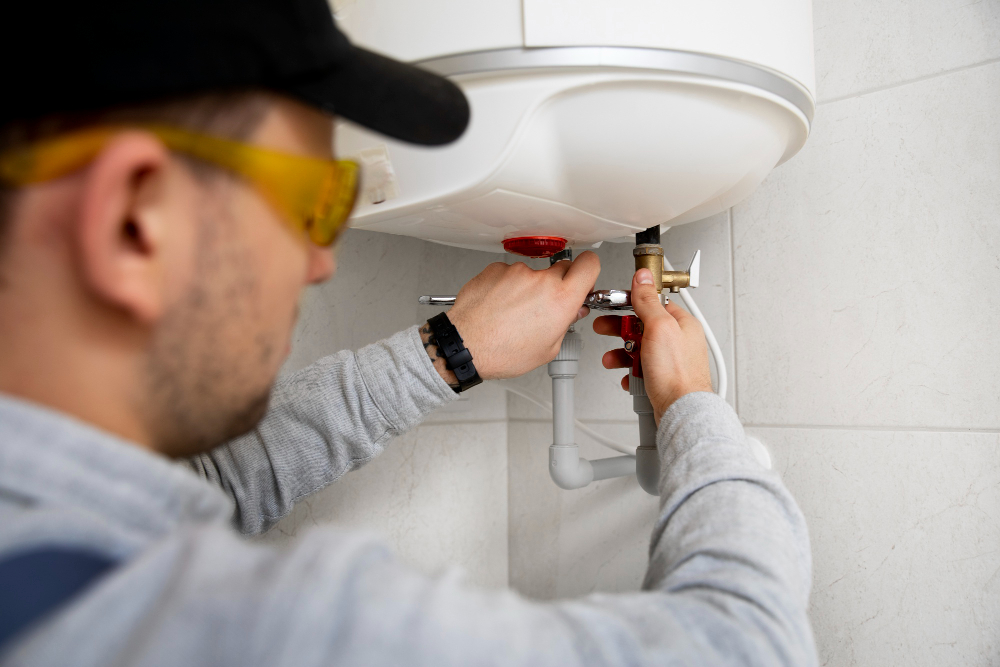 For fast and efficient gas water heater repairs to solar and electric solutions, AusGas is the finest technician you can find here in Wollongong. Our team of skilled and experienced plumbers is available 24 hours a day, 7 days a week for emergency gas hot water repairs. If your hot water system is malfunctioning or needs to be replaced, give us a call.
We are available 24/7
Plumbing Services provided within 1 Hour*
Experienced local technicians for a fast and effective solution
Fixed Price Guarantee
Emergency Gas Hot Water Repairs Across Wollongong
Over the years, AusGas has become the first option for professional gas hot water repairs across Wollongong for our experience and high-quality services. You can rely on us for emergency same-day service and long-term solutions on any job.
We can service any kind of water heater, whether it's an old one or a brand new one. Our professional hot water technicians will ensure that all warranties are upheld and that you have nothing to worry about. So, if your pilot light has gone off and water is flowing out of an electric storage tank, let us know and we will have it fixed in no time.
Most Reliable Gas Hot Water Repairs at Any Time of The Day
At AusGas, expect premium plumbing services with quick and reliable solutions at no extra after-hours fees. Aus Gas offers dependable customer support for your hot water system at any time of day or night.
Both of our technicians are completely licensed and certified in the most up-to-date hot water fault-finding methods. With same-day gas hot water repairs across Wollongong, we will get to the bottom of any emergency plumbing problem and get it back on track as soon as possible. Feel free to contact us for repairs on all brands of hot water heaters, as well as trustworthy long-term fixes!
Most comprehensive solutions to all your problems
Our gas hot water repair services include, but are not limited to:
Hot water thermostat fixes
Heating element repairing
Hot water leak detection and fixes
Tempering valve replacement
Solutions for no hot water or insufficient hot water
Gas fitting
Electrical repair work, including circuit breakers and fuses
Draining storage tanks
Installation of hot water heaters
Repair or replacement of a hot water valve
We Service All Brands of Gas Water Heaters
AusGas will find accurate problems and provide apt solutions for them. We will be on the scene within an hour for guaranteed same-day service delivery. Our skilled technicians can handle storage tank leaks, damaged pipes, and broken thermostats without breaking a sweat.
Westinghouse, Bosch, Everdure, Rheem, Rinnai and, Smeg, are some of the brands we service and repair on a regular basis. It is important that any issues with your gas hot water system are treated quickly and only by a licensed plumber. At Aus gas, all our technicians are fully licensed and insured.
Please do not hesitate to contact us if you have any queries. We are always available for help. Call us now to get your free quotes today!