AusGas is the expert to call if you are in need of a satisfying and effective gas water heater repairs solution. Our local expert plumbers in southern Highland are available 24/7 to provide you with efficient emergency gas hot water repairs. Give us a call if your hot water system isn't functioning properly.
Our Gas Hot Water Services Assure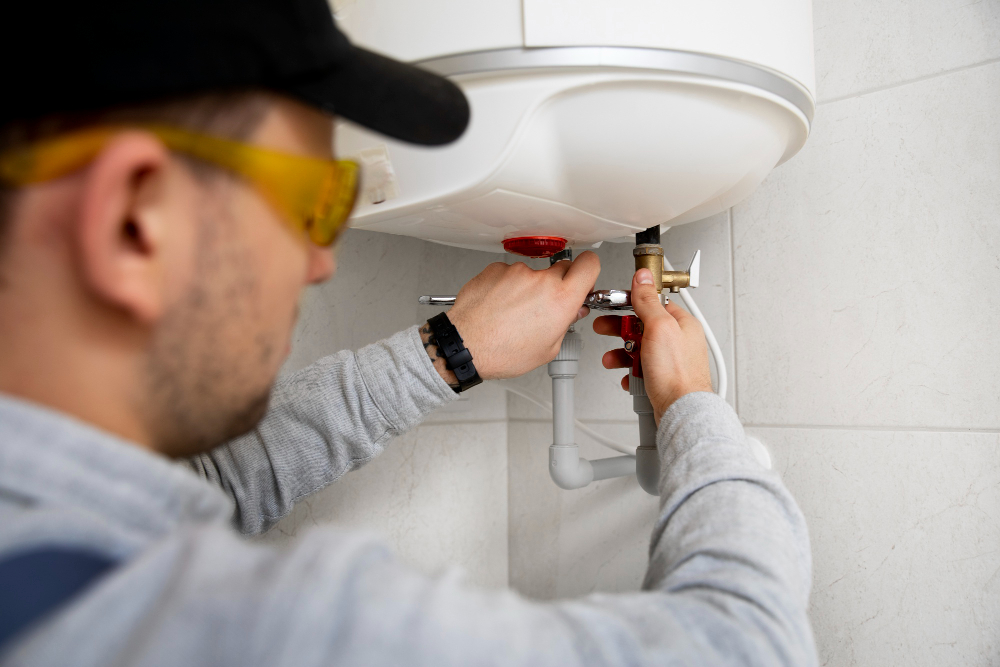 Guaranteed quality service
Fully certified and insured technicians for work completion and service guarantee
We install and service all major brands
Same-day emergency services
We provide high-quality spare parts with standard shipping for all repairs and replacements of gas, electricity, solar energy, and heating systems.
We adhere to the AS 3500 standards. If your gas heater is serviced or installed by an unlicensed contractor who does not follow these guidelines, your warranty will be voided. Ensure that your gas heater is serviced by a qualified professional, such as AusGas.
Apt Gas Hot Water Repairs in Southern Highland
Due to our long history of quality and professionalism, AusGas has been the preferred name in Southern Highland for any type of expert gas hot water repairs. You may count on us freely for both urgent and long-term support.
We can work with any type of water heater, whether it's old or new. Our hot water experts will make certain that your warranties are valued and that you are provided with a stress-free solution.
We never impose any extra fees for after-hours service. You can always count on our skilled technicians to provide prompt and efficient service when required. Aus Gas provides great customer service 24/7.
We know how to use the most up-to-date procedures to find hot water faults. We will get to the bottom of any emergency plumbing difficulties with same-day gas hot water repairs so you can get back to utilising your appliances as soon as possible for extended lengths of time.
For all brands of gas hot water repairs, as well as guaranteed long-term repairing solutions, call AusGas.
We Cover All Aspects and Types of Gas Hot Water
AusGas is capable of resolving a wide range of hot water heater problems! We can assist you with a variety of issues, including:
Hot water thermostat repairing
Heating component repairing
Detection and repair of hot water leaks
Replacement of the tempering valve
Replacement of gas connection fittings
Replacement of fuses and circuit breakers, as well as other electrical problems
Proper gas hot water heater installation
Filling water storage tanks
Repairing or replacing hot water valves
AusGas has been providing same-day solutions for difficult tasks for many years now. Within an hour of receiving your call, our professionals arrive on-site and provide apt gas hot water repairs across Southern Highland that is both cost-effective and efficient.
Call us right away and collect your no-obligation quotes! We are always prepared at your service. Please do not hesitate to contact us!